2007-8-31 01:11
Special Thanks to Expansys (Hong Kong) passed this good machine for our evaulation.
GIGABYTE UMPC U60 using VIA C7-M (ULV) processor. Including IEEE 802.11 b/g wireless and BT 2.0+EDR.

GIGABYTE UMPC U60 contains stereo microphone and one speaker (at the back). 300K pixel Webcam is an interesting parts as it has a face recognition focusing system!!

Gigabyte U60 Unboxing 開箱報告


6.5" LCD、C7-M 1.0GHz CPU、30GB 1.8" Hard Disk、768MB、b/g Wifi、藍芽、Windows XP Home



Splitted Qwerty Keyboard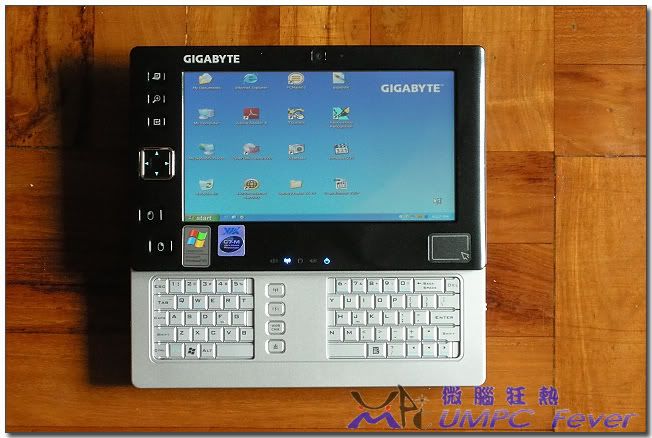 Four function keys : Bluetooth, Wifi, Webcam,



主機右下角是滑鼠指標操控板 (right-hand corner - touch pad)



左下角是滑鼠左右鍵 (Left-hand corner - Left- & Right-click mouse buttons)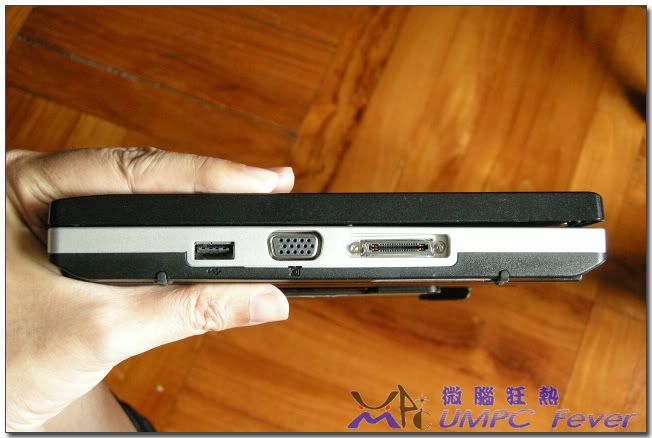 VIA C7-M ULV 1Gb processor




Specification:

Description
The Gigabyte U60 Ultra-Mobile PC allows you to use full Windows XP in a handheld form factor - combine that with a full slide-out QWERTY keyboard, and you can create documents, respond to emails and communicate with other users using messaging applications like Windows Messenger.


| | |
| --- | --- |
| Operating System | Windows XP Home Edition |
| Dimensions | 190mm x 120.8mm x 28.3mm (W x H x D) |
| Weight | 0.720kg |
| Processor | VIA 1GHz ULVC7 |
| Main Memory | 768MB |
| Hard Drive | 1.8" 5mm 30GB UDMA 133, 4,200rpm |
| Display | 6.5" WVGA TFT LCD with LED backlight |
| Display Resolution | 800x480 |
| Wi-Fi | 802.11b/g WLAN |
| Bluetooth | 2.0 Class II |

The Gigabyte U60 also features a stylus-operated touchscreen, as well as cursor control using a touchpad, a left-click button and a right-click button. Expansion and addition of peripherals is easy - the U60 includes USB ports, a VGA connector for connecting to your desktop monitor and an SD/MMC memory slot.

The Gigabyte U60 has an in-built speaker, as well as an audio jack for connecting heaphones. Bluetooth is included so you can connect to other Bluetooth accessories and devices, and WLAN is also provided so you can connect to the Internet through WiFi Access Points.

(to be continued.....好戲還在後頭
)


[ 本帖最後由 UMPC 於 2009-9-25 19:00 編輯 ]